In the dynamic landscape of today's business world, finding strategies that not only streamline operations but also boost the bottom line is crucial. One such powerful approach gaining traction is the adoption of an Omni-Channel Supply Chain Strategy. This comprehensive strategy goes beyond the traditional ways of managing the flow of goods, incorporating technological advancements and customer-centric approaches. In this exploration, we'll unravel the significance of each element, from the role of SKUBIQ as a technological ally to the basics of logistics and supply chain management, and why having an integrated warehouse management system is a game-changer. Let's dive into the world where omni-channel marketing, the importance of supply chain management, and data-driven marketing converge to create a robust framework for businesses aiming to maximize ROI.
1. SKUBIQ: Your Technological Companion
SKUBIQ is not just another tech tool; it's your ally in navigating the complexities of modern business. It's the technological powerhouse that helps businesses adapt, thrive, and stay ahead of the competition. From inventory management to order processing, SKUBIQ streamlines operations, ensuring your business stays agile and responsive.
2. Logistics and Supply Chain Management 101
Fundamentally, logistics and supply chain management involve orchestrating goods from manufacturers to end consumers. It's the behind-the-scenes magic that guarantees products are available when and where customers desire them. A seamless supply chain translates to contented customers and a robust bottom line.
The Role of Warehouse Management System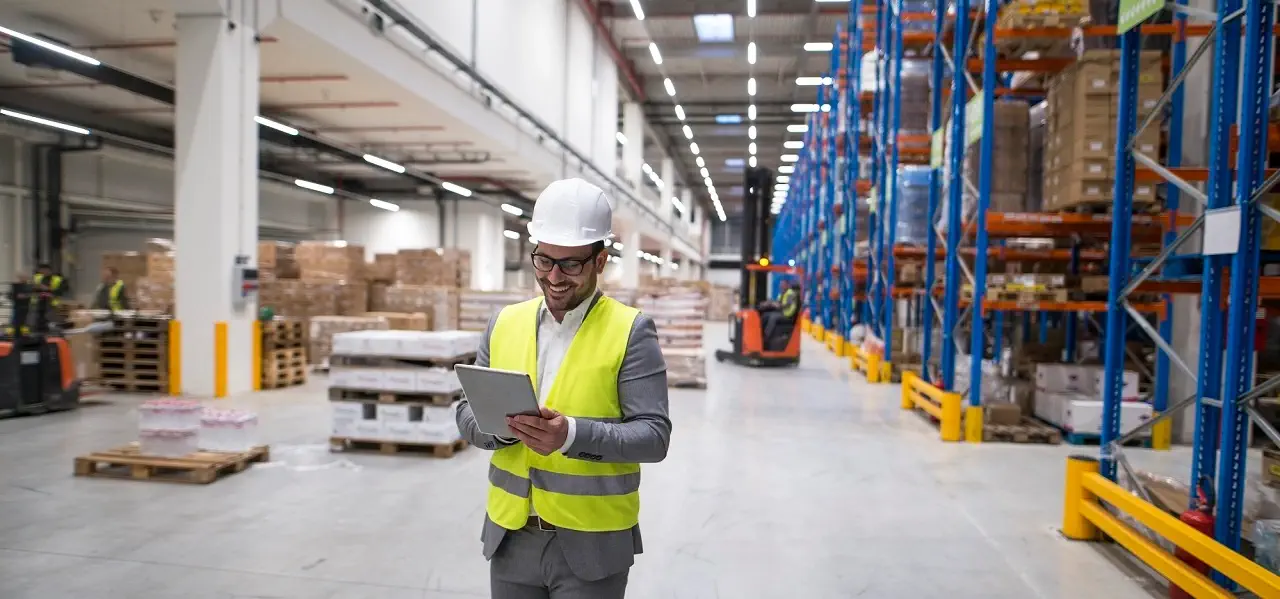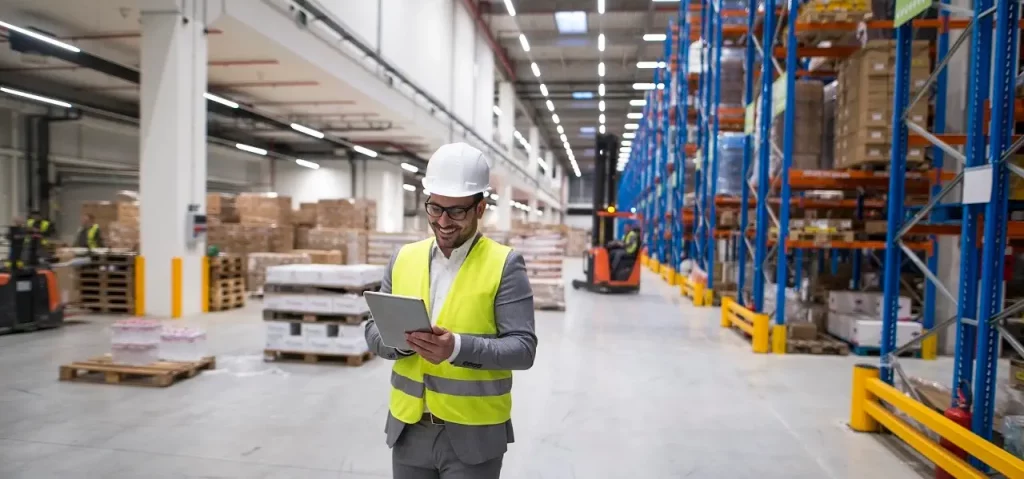 In the symphony of supply chain orchestration, the Warehouse Management System (WMS) takes center stage. Acting as the conductor, WMS orchestrates the meticulous placement and movement of inventory, ensuring optimal efficiency. This technological maestro provides real-time visibility into stock levels, monitors shipments, and maximizes space utilization. In the realm of e-commerce dominance, a robust WMS is non-negotiable. It not only facilitates smooth operations but elevates customer satisfaction through timely deliveries and accurate order fulfillment. WMS is the linchpin of precision, aligning every inventory element harmoniously to create a streamlined and responsive supply chain performance.
E-Commerce and the Omni-Channel Integration
E-commerce thrives on the synergy of omni-channel integration. This strategic fusion erases boundaries between online and offline platforms, crafting a seamless customer journey. Whether a purchase is made on a website, in-store, or via social media, the experience is uniform, enhancing brand loyalty. Omni-channel integration is the linchpin for businesses, harmonizing the various touchpoints and providing customers with a consistent and gratifying shopping adventure across diverse channels.
Omnichannel Marketing: Putting the Customer First
1. Data-Driven Marketing: Understanding Your Customer
Understanding customers is paramount in the business realm. Here, data-driven marketing comes into play. By leveraging data, businesses can tailor their marketing efforts to suit individual customer preferences. It's not just about reaching customers through various channels; it's about creating a personalized experience for each of them.
2. Crafting a Unified Experience: Omni-Channel Strategy
Taking a step further than traditional multichannel approaches, an omni-channel strategy is about creating a unified brand experience across all channels. Whether a customer interacts with your business online, in-store, or through social media, the experience should be consistent. This not only builds brand loyalty but also enhances the overall customer journey.
Tackling Challenges with Supply Chain Visibility
Navigating the complex terrain of supply chain management presents challenges, from unpredictable demand fluctuations to geopolitical uncertainties. Recognizing and addressing these hurdles is pivotal for sustaining a resilient supply chain. Here, the Omni-Channel Supply Chain Strategy emerges as a beacon, offering unparalleled visibility. This strategy acts as a strategic lens, providing real-time insights into inventory levels, order statuses, and potential disruptions. Empowered by such visibility, businesses can make informed decisions promptly, fortifying their supply chains against the unpredictable and ensuring a seamless flow of goods in the ever-evolving landscape of commerce.
In the world of business, Return on Investment (ROI) is the ultimate metric. The goal isn't just to make money but to make it efficiently. An effective omni-channel supply chain strategy contributes positively to the ROI equation. It's about more than just numbers; it's creating an ecosystem where efficiency gains, cost savings, and customer satisfaction synergize.
Adaptability in the Face of Change
As markets evolve and consumer expectations shift, adaptability becomes a strategic advantage. An omni-channel strategy positions businesses not just to respond to changes but to anticipate them. By staying ahead of the curve, businesses can position themselves as industry leaders capable of navigating unpredictable market dynamics.
Conclusion: Navigating the Future
In conclusion, the adoption of an Omni-Channel Supply Chain Strategy is not merely a business decision; it's a journey into the future of commerce. From the technological prowess of SKUBIQ to the precision of warehouse management systems, from crafting personalized experiences through omni-channel marketing to addressing challenges with supply chain visibility, this strategy represents a holistic approach.
As businesses embrace this paradigm shift, they position themselves not just to survive but to thrive in an ever-changing market. The investment in an omni-channel supply chain strategy is not an expense; it's a strategic imperative propelling businesses into a future where adaptability, efficiency, and customer-centricity reign supreme. The curtain rises on a new era of commerce, and those with the foresight to embrace this strategy stand at the forefront of a transformative journey.