Today, supply chains are as interconnected as the digital world. The internet has made it easier for suppliers and customers to communicate. With the help of modern communication tools, a supply chain can be managed efficiently. But supply chain management involves more than just understanding who your suppliers are and where your goods are coming from.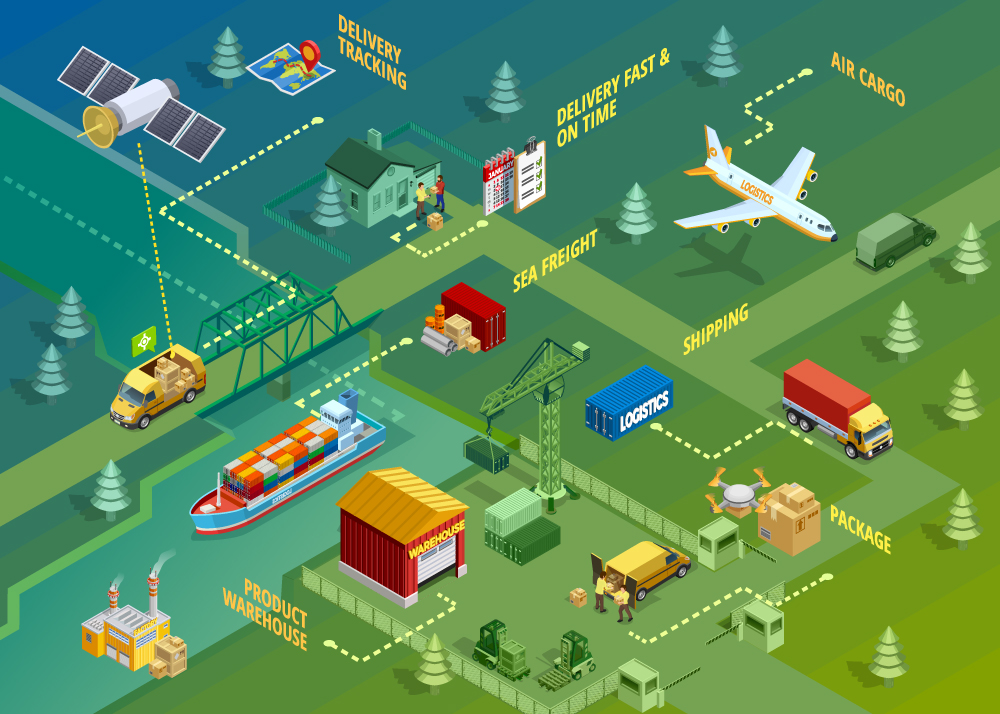 It also requires you to plan to avoid unexpected problems or delays in delivering your products on time. A robust and secure logistics system is essential to keep your business running smoothly while limiting downtime and tedious bureaucracy. If you operate in the manufacturing industry, you already know how vital secure and reliable warehouse management software is. This article explains how Warehouse Management System software impacts logistics and supply chain management.
Integrate Warehouse Operations with Logistics Chain
One of the most overlooked benefits of the WMS software is its ability to integrate with your operational processes. This way, end-to-end monitoring, and optimization become easier. It will help you improve overall efficiency by automatically tagging and tracking everything in your warehouse. This means that you will only have to spend time manually reviewing and tagging items, inventories, and records. The software can also help you to improve communication between departments. For example, the WMS software can help you keep track of who is doing what in your facility to communicate with teams more effectively.
Increase Efficiency of the Logistics Chain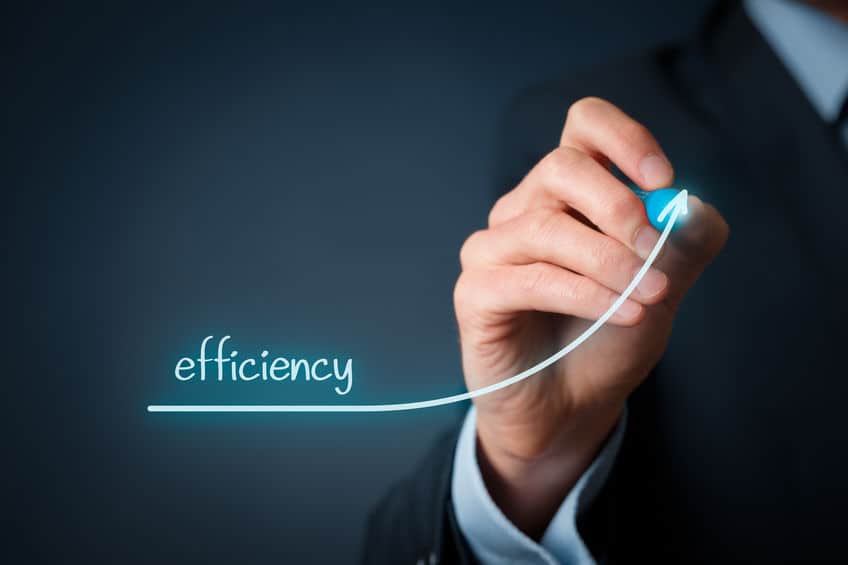 The most significant benefit of using a WMS system is increased efficiency. Since you won't have to spend as much time tracking and tagging items as with other systems, you can do other things, such as increasing revenue, improving customer satisfaction, or creating a more substantial brand reputation. Efficiency is important because it saves you time and money. When you save time and money, you have more money left over to invest in better customer service or brand loyalty programs. You can also increase your efficiency by using the technology to automate repetitive tasks. For example, you can set up the software to automatically create barcodes from items and enter them into your ERP/MRP system. This way, you can spend less time doing repetitive tasks such as manually entering data.
Optimize Productivity and Delivery Routing
Another significant benefit of using a WMS system is the ability to optimize your workflow. This means you will only have to spend as much time searching for items or doing other administrative tasks. For example, you can assign employees specific tasks so they can focus on the things they're good at. This way, you can spend less time doing repetitive tasks and more time doing what you genuinely enjoy. Another great benefit of WMS is the ability to offer real-time tracking. For example, your supply chain management team can see precisely when and where every item is in your facility. This way, they can improve their timing and dispatching algorithm to get more items to market as quickly as possible.
Streamlined Warehouse Processes
When you use a warehouse management system, the process is much more streamlined than when you do it manually. Each step in the warehouse management process is automated and can be optimized based on the current state of the goods in the inventory. These automated processes make it much easier for managers to oversee the movement of goods. For example, when a customer order comes in, the system will automatically scan the barcode to find the specific product that has been ordered.
Once the system has this information, it will send an order to the correct location. When a product is on hand, the system automatically stocks the required quantity so that it doesn't get "out of stock" and "out of service" errors. When the last customer has left, the system automatically removes the products from the inventory and closes the warehouse. The system will also create a report to be emailed to all stakeholders to track the movement of the goods.
Increased Visibility Using Real-Time Data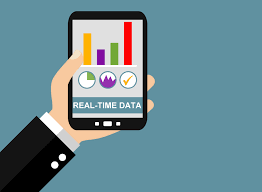 The best supply chain management systems provide real-time visibility into the entire process from start to finish. This means you can see a product's location at any given moment in the supply chain. You can take corrective actions to improve the process and reduce risk. Real-time data analytics allow you to quickly identify bottlenecks and predict traffic jams by showing you the movement of items and the expected outcome of each trip. Using real-time data, your system will also allow you to optimize the duration and frequency of certain operations to maximize the return on investment (ROI). For example, if a customer order takes two days to process, you can see this information in your system and change the order pick to a Friday instead. If the same order takes four days to reach the store, you can see that information and optimize the pick for a different weekend.
Accurate Demand Forecasting
The best supply chain management systems let you forecast future demand. This is because it allows you to understand how much demand is behind the current state of inventory and the demand forecasted for that inventory at different times of the year. This insight can help you understand when to buy in bulk and make other strategic decisions that will benefit your business. Forecasting demand is essential when deciding how to price your products. For example, if you sell cough drops during winter, you can forecast seasonal demand and price your products accordingly.
Efficient Labor Allocation
The best supply chain management systems allow you to schedule and automate labor activities easily. This is important because it will enable you to decide which steps should be automated and which should be manual. For example, let's say you're running a website development company. You should ensure that each team works on separate projects to avoid time spent doing work that isn't necessary. A sound supply chain management system will let you separate the activities from each other to ensure no two teams are doing the same thing simultaneously.
Decreased Time between Picks
The best supply chain management systems reduce the time between pick and delivery. This is because this is the time you spend dealing with problems that have arisen during the picking process. If you have a backlog of orders and deliveries, this is the time when issues arise. By managing your supply chain with a system like this, you can effectively manage your backlog and have your systems work as efficiently as possible.
Improved Customer Service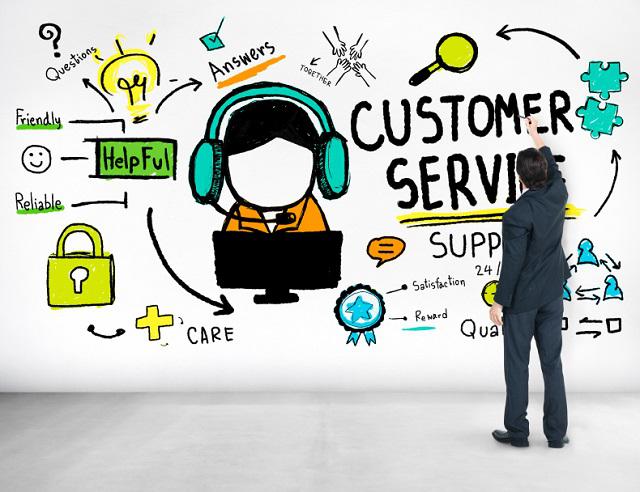 The best supply chain management systems let you provide excellent customer service. This is essential because it allows you to efficiently handle customer complaints, track order progress, and respond to customer requests for help. Customers expect 24/7 customer support, and it has become necessary for companies to provide this in cloud-based software. For example, if a customer has a question or complaint, you can easily ping support at any time of the day or night. The agents will be replied to within 20 minutes. If the issue is more serious, they will send a team to the location of the malfunction to correct it.
Start building today with us. Check out our plans and pricing.