Many firms prefer SaaS inventory management systems over local server or desktop installations as cloud computing becomes the standard. Cloud-based warehouse management softwares are popular because of their many benefits. SaaS is better than desktop inventory management software for enterprises. 
Moreover, successful warehouse management requires a complete warehouse management softwares and warehouse inventory management software. 
WMS application development provides a uniform interface for receiving, storing, and transferring goods. 
Retail, manufacturing, and supply chain management services, and warehouse management SaaS programs are prevalent and the need of the hour. 
Demand for on-premise warehouse management softwares solutions has fallen as more firms use cloud architecture. 
Small and medium-sized organizations can improve and streamline operations with warehouse management software as a service. 
It eliminates hardware-related complexity and is adaptable and scalable for any application. This essay discusses the benefits of SaaS warehouse management software as well as inventory management software.
How Can Direct Communication Between Vendors and Buyers Benefit Everyone Involved?
These days, consumers are more attuned than ever before to the repercussions their purchases may have on society and the environment. 
Companies must increasingly consider the ethical and financial implications of accountability. 
Businesses that do not disclose enough information about their operations, including where their materials come from, whether or not the factories they use pay living wages, and their environmental impact in terms of emissions, waste, and recycling, risk losing significant financial ground to rivals that do disclose more information.
This isn't happening because your business actively encourages it. If your factories and suppliers are spread out across the country, it will be more difficult to ensure that they all meet minimum standards. 
The right SaaS model, on the other hand, has the potential to improve coordination across the board, increase transparency, and ensure that all of your partners are operating ethically and supporting your business's goals. 
The majority of supply chain management tools and logistics firms (87%) are currently depending on cloud-based supply chain management solutions to meet their innovation requirements.
Benefits of Using SaaS-Based Supply Chain Management

#1: Easy Accessibility 
SaaS solutions, which were initially only available on a small number of desktop PCs, have made it possible for professionals at all levels of the supply chain to access real-time data from a much greater variety of places and devices. 
In contrast to traditional systems, which need costly and specialized hardware for remote access, SaaS applications are accessible from any connected device.
#2: Reliable and Economic
The long-term effects are more reliable and economical. When you put your information on the cloud, you don't have to spend money or time on onsite security and maintenance. 
Businesses are increasingly turning to Cloud-based services due to their scalability and lower overall cost. 
When thinking of saas solutions for inventory from within, obsolescence is often overlooked. It appears that no sooner do you install new supply chain management software than you must uninstall it since a better one has been published. 
Since SaaS inventory management software ensures that software is regularly updated and maintained, it may grow and change in tandem with emerging technology.
#3: SaaS Boosts Company Reliability
Cloud-based supply chain management simplifies logistics processes. With cloud computing, a company's whole supply chain—from freight forwarding through delivery—can be monitored in real-time. 
Company executives will profit from bringing up the numerous moving pieces of the supply chain in a cloud environment with a flexible, open architecture.
Due to real-time data sync and sharing, all cloud data will always be in sync and up to date, no matter where the user is. 
The SaaS environment's capacity to collect and analyze information in real-time allows users to work from anywhere, boosting business continuity and saas solution for inventory management.
#4: There Are Always Fresh Opportunities to Improve
Using a cloud-based service that offers holistic visibility across the supply chain has many benefits. The more transparency, the sooner bottlenecks, and other issues may be resolved. 
When you have a complete picture of your logistics and supply chain, you can make changes that will benefit you in the short and long term.
SaaS technology can help you determine whether aspects of your current supply chain are wasting money or harming your company's image. 
This means you'll have instant insight into where in the organization resources should be directed for maximum growth. 
When pitching potential investors about your company's ambitions to upgrade operations, you can also use the data gathered by your SaaS solution.
#5: Always Up-To-Date
Finally, the supply chain is kept up-to-date thanks to SaaS. Communication along the supply chain can be instantaneous, eliminating the need for emails or phone calls to inform everyone of course corrections at the top or bottlenecks at the bottom. 
Without waiting to turn in the paperwork they've gathered from consumers en route, delivery drivers can make instant, off-site improvements to the system.
All of this contributes to the long-term success of your business and supply chain by enhancing efficiency across the board, primarily through improved collaboration among different teams and partners. 
Now let's see how SaaS impacts the inventory and warehouse management softwares –
In the Case of Inventory Management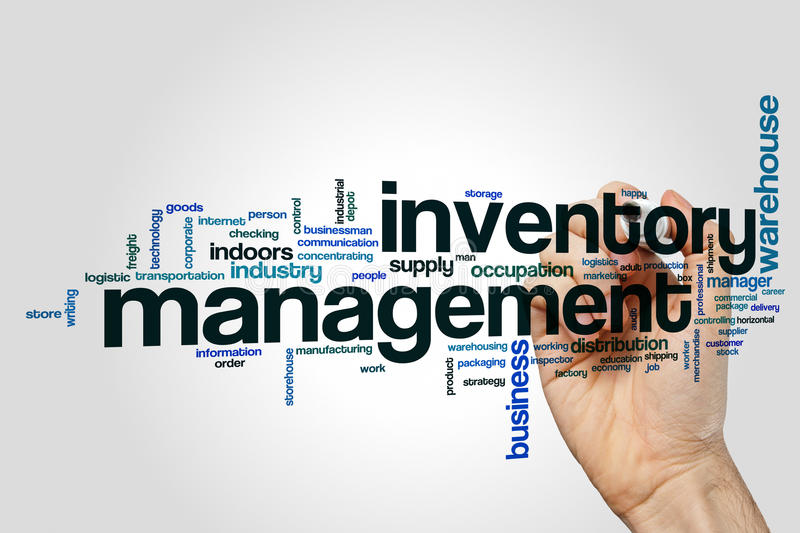 #1: Anytime Information Access
Internet and cellphone networks allow data access from anywhere, on any device. You can track inventory through inventory management solutions, reorder points, and shipment progress. 
Data portability sacrifices privacy. Using the cloud may offer better data security than on-premises technology, contrary to claims. 
Using your own data plan instead of public WiFi can boost safety. You can also restrict user access to sensitive data by assigning permissions.
#2: Cheaper
Some companies want to keep their data in-house for security, but it's pricey. Operating and maintaining desktop and server computers can be expensive. 
A technician must be present to ensure minimal downtime and rapid problem resolution. SaaS solutions have a lower TCO than one-time expenses.
#3: Effective Restructuring
The supply chain software in the cloud may be updated instantly for all users because the creators own and manage the servers. 
This is a big plus because it means the developers are more likely to release upgrades for the system on a regular basis. 
They can perform a wide range of functions, such as addressing bugs, adding new capabilities, and coordinating with existing infrastructure. 
With this, they get the flexibility that was before unavailable. Software is no longer static and installed from a CD, but rather, it is online and constantly updated in the list of warehouse management software.
#4: Additional Integrations
Imagine having a business automation platform that met all your needs. Developers wouldn't make this if they didn't have to. 
Why start from scratch when something has already worked? 
Connectable software is useful here. Integration is available between sales monitoring, inventory management, invoicing, payment processing, and shipping software. A central hub can automate an organization.
Understanding SAAS Warehouse Management Softwares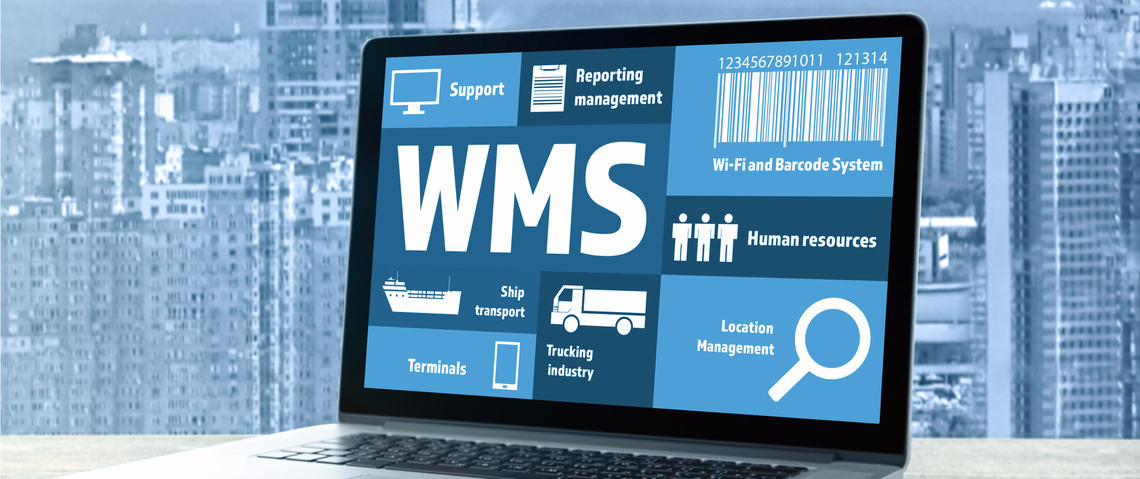 The cloud has made ERP solutions accessible to small businesses. With cloud computing, scalable supply chain management saas solutions based on multi-tenant app models have emerged. 
SaaS application development creates high-quality ERP solutions affordably for the warehouse management softwares. Open-source ERP platforms like Odoo, OFBiz, and ERPNext cut development costs.
Offers Convenient Availability
The use of SaaS in the creation of warehouse management softwares applications allows for convenient, anytime, anywhere access to the supplied WMS software. 
This allows warehouse managers to use warehouse management softwares from any computer, mobile phone, tablet, or other Internet-enabled device. 
All that's required to use the software is access to the internet and the right kind of mobile device.
Fewer Technical Roadblocks 
One major benefit of using a SaaS application in a warehouse management softwares in the supply chain is that you won't have to deal with any hardware maintenance issues. 
Without the need to invest in costly infrastructure hardware, as is the case with on-premises systems, maintenance costs are greatly reduced.
A SaaS-based warehouse management softwares makes program control easy. It is scalable to satisfy evolving user needs and adaptive to warehouse operations management and warehouse management softwares project. 
Not to mention, it may be readily integrated into your business plan and IT architecture to provide you with more control over corporate components.
Lower Costs for Maintenance
Without spending money on elaborate setups, operational expenses can be cut drastically. 
There are also much lower ongoing costs associated with cloud-based software design compared to traditional, on-premises deployments. This results in less waste and more cost savings.
Lessons Learned
SaaS inventory optimization tools and management programs can be accessed from any computer or mobile device with an active Internet connection. As a result, businesses can enjoy many advantages.
Stock information available at any time
Inexpensiveness in comparison to more conventional computer programs
Upgrades to software that can be done invisibly
Adjustments and combinations
Warehouse management software or SaaS application development is a powerful tool for navigating the many challenges that arise when running a warehouse.
First, it requires little in the way of specialized hardware and helps standardize operations in the warehouse regardless of the underlying platform.
Secondly, it's no secret that many fortunes 500 rely on a suite of SaaS applications to run and monitor their business.
Third, many major corporations are moving away from on-premises systems and toward SaaS apps with a single user