Managing global and complex supply chains can be daunting for pharmaceutical companies, especially as they battle issues such as counterfeit products, inventory inaccuracy, and middlemen fraud. If not appropriately tackled, such challenges can tarnish the brand image and drive them to losses. 
In fact, during the pandemic,  94% of the Fortune 1000 companies were challenged by a myriad of supply chain disruptions. Out of those, 75% reported that their business went down owing to such anomalies. Imagine the impact it would have had on small and medium-size enterprises. 
To avoid irregularities in the supply chain, pharma companies need stronger and continuous visibility across their supply chain. But the complexities in warehouse management make achieving such visibility a challenging task. 
Warehouse Management Challenges Facing The Pharma Industry
Given the digital era we're living in, most pharma companies have invested in a robust ERP system to manage their warehouses. But these traditional systems offer very basic inventory management capabilities. 
As the business grows and expands across geographies and territories and as supply chain trends evolve, the challenge of efficiently managing warehouses increases exponentially — and becomes almost impossible to achieve without intelligence built into what is being recorded and how decision-makers will interpret the data. 
Here are the most common warehouse management challenges facing the pharma industry:
Tracking raw materials and finished products across the supply chain
Curtailing the growing issue of counterfeit products 
Overcoming security roadblocks while ensuring compliance with evolving regulations
Ensuring safe and secure storage of drugs at the right locations and the right temperatures
Preventing expired or contaminated drugs from reaching end-users
Ensuring every product or raw material that enters the supply chain is labeled properly 
Quarantining unused goods and finished products until they are approved for release
How Technology Can Help
Pharma companies have incredibly complex warehouse supply chains, with products changing ownership several times till they reach the customer. This gap between production and procurement widens the scope for counterfeit products. This is where intelligent warehouse management systems play a crucial role in keeping a safe and counterfeit-free supply chain. 
A modern warehouse management system enables Drug Pedigree Tracking, ensuring the safe travel of raw materials and finished products throughout the warehouse supply chain. This ensures the authenticity of the drugs delivered to consumers.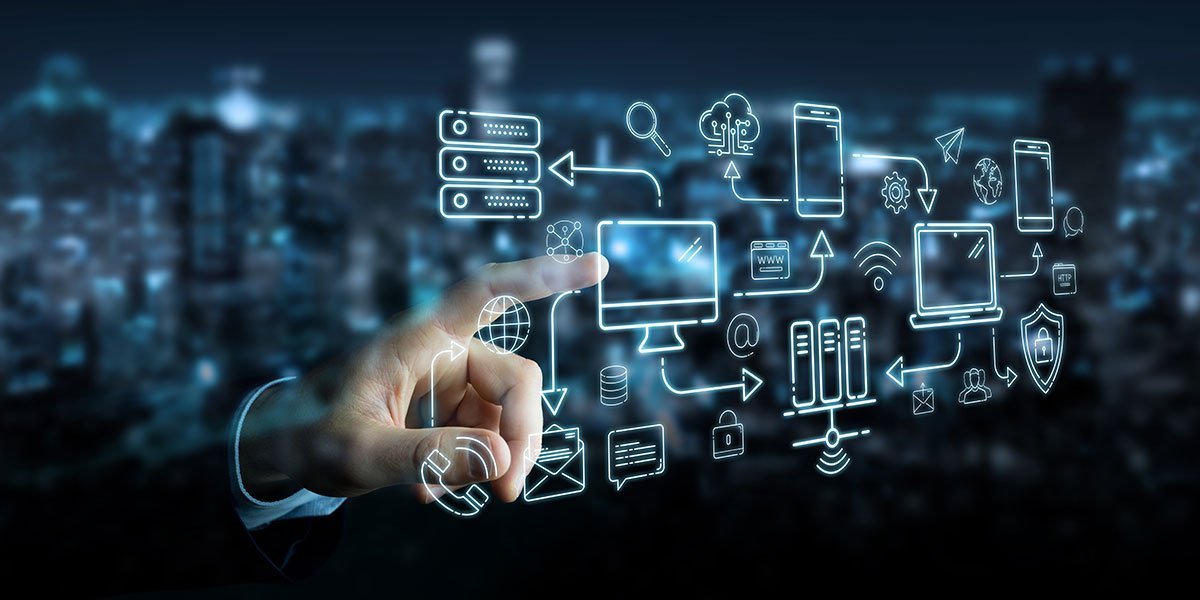 Parallelly, batch and serial traceability can enable efficient track-and-trace of every product in the supply chain, helping pharma companies maintain inventories at desired levels rather than keeping them low or high.
High-end traceability also allows companies to trace the complete material flow – right from production through delivery. This gives no scope for counterfeits or fraud, as each product's movement is tracked digitally. Further, the live status of inventory could also eliminate lot mixing, spot expired products, and stop their movement out of the warehouse for shipment.
That being said, let's look at five ways technology can help overcome the complexities in warehouse management for pharma companies: 
Seamless Visibility
A modern and up-to-date warehouse management system offers a complete, end-to-end solution that helps pharma companies keep track of all the activities that happen across the business. 
Enabling advanced data capture at warehouses and distribution centers using barcode/RFID technology can provide seamless visibility of medicine and raw material inventory from when they enter the warehouse until they leave. 
This ensures the timely delivery of medicines while also overcoming the delivery of expired drugs. 
Efficient Order Fulfilment
With a new-age warehouse management system, pharma distribution centers can benefit from efficient order fulfillment. Leveraging location management and accurate picking capabilities using real-time HHT, RFID, and voice, pharma companies can enable better order planning of drugs while drastically improving order fulfillment cycles and credibility.
Optimized Resource Orchestration
Carrying out warehouse operations via mobile devices in a workflow-based environment can help pharma companies improve the utilization of manpower and machines. 
They can also receive real-time performance insights on warehouse inventory, warehouse automation, and the productivity levels of the workforce. Accordingly, they can take steps to optimize resource orchestration. 
Easy integration
A modern solution allows for easy integration of various warehouse management operations. Such integration bridges silos and allows data to flow seamlessly across the organization.
This enables decision-makers to make critical drug-related decisions based on facts and not half-truths. 
Efficient Inventory Management
An advanced warehouse management solution can also increase inventory accuracy by helping pharmaceutical companies maintain a balance between shortages and excesses. 
By keeping track of drug inventory at the bin level in real-time, the solution can ensure optimized inventory, thus allowing organizations to limit inventory costs, reduce returns, and improve profitability. 
As warehousing begins to play a crucial role in connecting the supplier with the customer, there is a pressing need to invest in a new-age solution and improve the level of customer service provided. 
An advanced warehouse management system can allow pharma companies to deliver drugs promptly and efficiently, reducing shipping errors, increasing sales, and limiting missed or late deliveries. 
It can enable them to meet SLAs while lowering cost per order, increasing storage capacity, and reducing freight costs, thus, ensuring patient health and satisfaction in the prolonged run.