The Atmanirbhar Bharat vision aims to increase India's domestic competitiveness and enhance the country's contribution to global trade. In essence, it drives the penetration of international markets using the strengths of the domestic market. 
Improving the supply chain and ramping up operations are crucial to fulfilling this Atmanirbhar Bharat vision. While digital transformation has been a resonating theme to drive these endeavors, the initiatives must be extensively complemented with automation to accelerate production, improve efficiency, and reduce costs.
Indian businesses are looking to improve their digital capabilities and adopt digital-first business models and technologies like the cloud. In that light, a focus on automation becomes imperative. That's because it helps businesses address first and last-mile challenges such as elevated shipping costs, improve returns management, advance inventory, and warehouse management, and enhance customer satisfaction — all through cost-effective supply chain fulfillment.
While the prominent players in the market are progressing steadfastly along their automation journey, to help India truly become Atmanirbhar, the SMEs need to improve their automation game. 
With the COVID-19 pandemic permanently changing the way many organizations do business, eliminating old manual processes and introducing automation would enable faster results, remove human errors, and support lean assembly lines.
Challenges
Here are some of the challenges that automation alleviates for SMEs: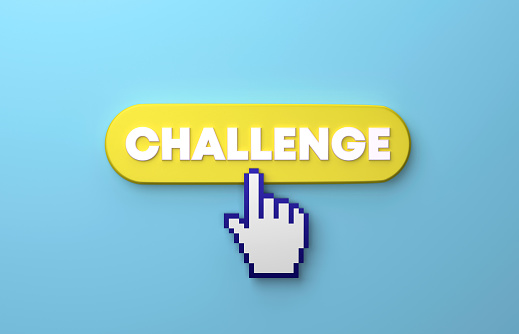 Cost Optimisation
The SME sector has to deal with delayed payments and thin margins. Enabling automation helps SMEs stretch the currency longer by reducing the time and effort spent manually doing tasks. More so, it eliminates human errors, allowing organizations to streamline processes and providing deeper insights into operations. As such, organizations are able to identify and eliminate waste.
Moreover, automation helps SMEs gain clear insights into their material master data with multiple views of MRP, S&D, accounting, and warehouse. The right software helps them automate processes to get detailed insights into suppliers, operators' performance reports, material aging, material replenishment report, expiry, shelf life, subscription alerts, etc.
Better Insights = Better Decisions
Detailed insights into operational aspects help organizations identify and remove wasteful processes and make smarter, data-backed decisions to optimize costs and augment organizational outcomes.
Automation helps seamlessly connect processes that give organizations a holistic and 360-degree view of the business. For example, clear insights into stock levels with inventory and warehouse automation enables businesses to make inventory management smarter. Trend analysis, demand, and rule-based order fulfillment and management allow businesses to retain accuracy while creating and managing replenishment optimally.
Optimize Operations
SMEs are categorized into OEMs (original equipment manufacturers) and suppliers. OEMs want to improve operational efficiencies to improve productivity, reduce wastage, and identify ways to drive innovation in product development and quickly accommodate market and customer demands. Suppliers want to expand their customer base and tap into a more comprehensive network while controlling costs.
Both these activities need operational enhancements. Automation helps SMEs optimize their operational efficiencies and allow them to handle different customers and multiple markets. Automating the following activities increase operational efficiencies:
Receiving and putaway management
Inventory attribute tracking for additional material information
Optimized picking on workstations and wireless handheld devices, etc.
SMEs can then invest their time in higher-value activities that increase business outcomes instead of spending time in effort-intensive manual processes.
Improve Distribution Centre Management
Automation helps SMEs to drive the Atmanirbhar Bharat initiative and connect the multiple moving parts of the business to get a complete and comprehensive view of the business. All inventory, documents, insights & operation orchestration available under one system make it easier to enhance distribution center management and improve profitability.
Besides, automation enables precise and seamless traceability, lot control, and recall management capabilities for distribution centers and helps them service their customers faster and with greater confidence. It enhances supply chain management and visibility and addresses the complete process of fulfilling complex, multi-temperature home delivery orders.
As such, SMEs can enhance the accuracy and tracking of goods and optimize demand and storage capacities for peak times. Automation further improves the operational efficiencies of distribution centers and helps eliminate wastage that emerges from poor inventory management.
Drive Lean Manufacturing
Improving product quality and ensuring that it meets global standards and regulatory requirements is crucial for SMEs to drive the Atmanirbhar Bharat initiative. It becomes vital for businesses to achieve a lean environment to improve costs and enhance efficiencies and gain complete visibility into factors that drive competitive advantage.
Automation supports lean manufacturing and helps SMEs in this sector by enhancing inventory management capabilities within manufacturing, initiating supplier re-orders based on demand signals, and ensuring compliance with industry requirements for quality, product tracking, safety, and recall management.
More so, automation enhances asset tracking capabilities and helps SMEs easily manage large product catalogs and SKUs. Wave planning and small order pick optimization to reduce picker travel and serialized inventory tracking further boost manufacturing efficiencies. They help SMEs drive lean manufacturing by enhancing operational capabilities, improving efficiencies and accuracy in asset and supply chain management, and enabling quality assurance.
The Bottom Line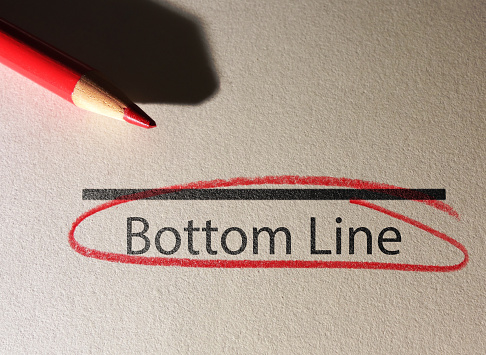 Automating activities such as warehouse and inventory management are emerging as a strategic priority given their cost and efficiency advantages. While it can seem like a daunting exercise, especially for SMEs, automation is nothing to be feared. 
With automation, SMEs can effectively mitigate labor constraints and ensure trackable, smooth operations as products move in and out of the warehouse. 
All in all, scalable, cloud-based automation solutions that can accommodate specific business requirements are the need of the hour and the vision of Atmanirbhar Bharat.
Connect with us to see how our cloud-based platform can enable automation easily using a subscription model to drive efficiency and cost advantage.